Drive-ABLE Podcast
The Drive-Able podcast is designed to introduce and explore driving aids for people with disabilities, vehicle modifications, the NDIS, research, medical guidelines, driving techniques and much, much more.
Episode 77: Vehicle Considerations for Traveling with Wheelchairs and Safety Aids
Today, our discussion revolves around the factors to keep in mind when loading wheelchairs and walking aids into cars, featuring insights from Katrina Barrett. Kat, an Assistive Technology Clinical Lead OT, brings two decades of clinical expertise across various healthcare settings. With a passion for "all things AT," she shares valuable considerations for making informed decisions on wheelchairs and walking aids, especially in the context of appropriately assessing the vehicle.
Listen to the full episode in any of our podcast channels to find out more!
———————————-
For more information, make sure to follow us on Facebook: www.facebook.com/DriveABLEpodcast to get the latest updates on our next episode.
We are also available on iTunes, Spotify, SoundCloud, Google Podcasts, YouTube, and Instagram. Just search for Drive-ABLE Podcast
If you've got any questions about driving with a disability or vehicle modifications, email us at driveablepodcast@gmail.com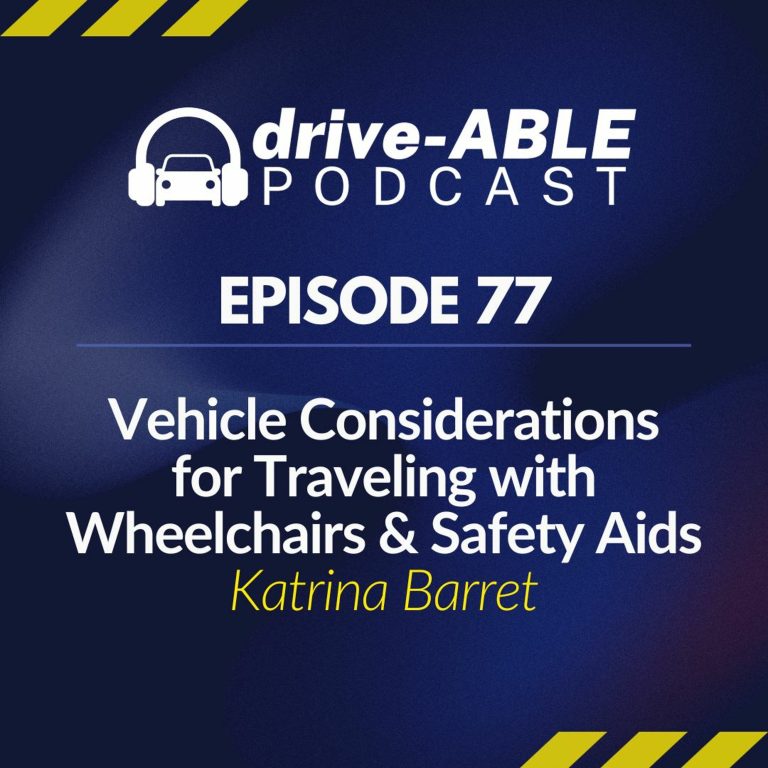 Search Results placeholder