November 2018 Highlights and More
Time sure flies fast when you are having fun! November was packed full of different events and we've helped a lot of clients as well!
And since it's already the season of giving, we've got a fantastic offer for you! The first 10 people to book an assessment with us will get not one, not two, but three additional value package from us! This is also to celebrate our move to our NEW office! We'll be opening the doors of our new office at 4 Decon Ave, Richmond on January 7th, 2019! Excited? So are we! Click through this link and see our latest Christmas Special Offer that you don't want to miss! 😉
Read through below and check out our highlights for the month of November.
---
 Aside from helping out clients with their driving and vehicle modifications, Brad has also been teaching a lot at Flinders Uni and UniSA. He's teaching the next generation of driver trained OTs – we can't wait to see these fresh faces help out lots of people get their independence back!
---
November Featured Blog Post

Earlier this year Brad Williams, director of Williams OT, was interviewed by Nicole de la Perrelle about heavy vehicle and motorbike assessments and other types of vehicle assessments. If you follow us on Facebook, and I recommended that you do, you would have seen many of our posts where we help people return to driving all kinds of vehicles.
Click here to read more about our featured blog post.
---
Featured Client for the Month
We at Williams OT take pride in helping out our clients above and beyond what is expected. Part of it is educating our clients with the new vehicle modifications that they will be using. Check out this video below. The first part is how this lady has been transferring herself from her wheelchair into the driver's seat for 22 years. The second part was when we taught her the proper way to do it. So, for 22 years, the vehicle she uses has already been set up with the adaptive seat and hadn't been told how to use it properly. Unfortunately, this vehicle needs to be replaced already – but the bright side is, we can plan for a new fully functional and sound method for her to transfer from her wheelchair to the driver's seat. Of course, educating her is part of the plan.
Click the image below to watch the video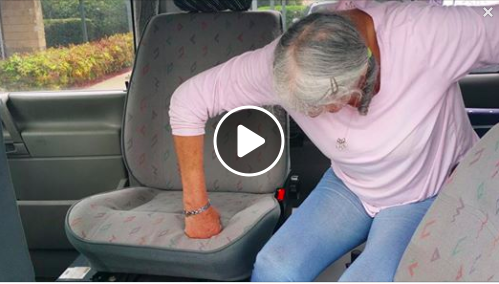 ---
What is it like to drive with an electronic radial hand control?
Brad explains all about it in his video below. Click the image below to watch
Do you want or need this kind of modification for your car? We have more options for you or you can email us through admin@williamsot.com
---
Don't forget to download your copy of our latest FREE ebook –
"The Williams OT Ultimate Guide to Maximising Your NDIS Plan"
Click the photo below to download the FREE eBook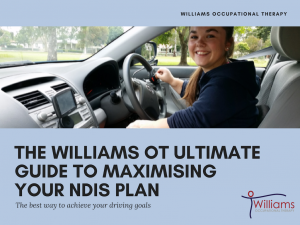 ---
One more BONUS!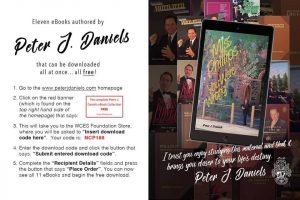 ---
Some interesting articles for you (Click the article to read)
---
---