October was one of our busiest time of the year. Read through below and check out our highlights for the month of October.
---
T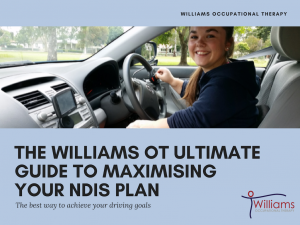 his month, we've had National OT Week, and, of course, we've prepared a little something for you. We here at Williams OT have been in the NDIS space for quite some time now and have learnt so much about the process, especially when it comes to driving. Just for you, we have put all of our knowledge into "The Ultimate Guide to the NDIS when driving is your goal." Click here to download the FREE eBook.
---
October Featured Blog Post
Jade came to us from another assessment agency.  She had completed an OT driver assessment and the recommendations were that she needed to explore hand controls because of her functional issues associated with being short of stature.
Click here to read more about our featured blog post.
---
October Featured Vehicle Modification
With Knee airbags becoming more common in vehicles, finding the right-hand control can be a bit of an issue. Not all hand controls fit with a vehicle with and above a knee airbag. there needs to be a direct line to the brake pedal without passing in front of the airbag.
A left-sided hand control that is mounted from the floor runs under the knee airbag without impacting on its function. It has a push-pull function and offers a comfortable driving position. It also works more efficiently with the camber of the road reducing the stress on the steering arm shoulder.
Do you want or need this kind of modification for your car? We have more options for you or you can email us through admin@williamsot.com
---
Meet Trent
Trent was playing football as he did every Saturday, however, 6 years ago, he was tackled to the ground in an unfortunate way and it broke his neck at C5.
Trent has been using a wheelchair accessible van as a passenger over the last 5 years, but after doing some research, he contacted us to see if we could help him to drive.
Click the image below to see Trent drive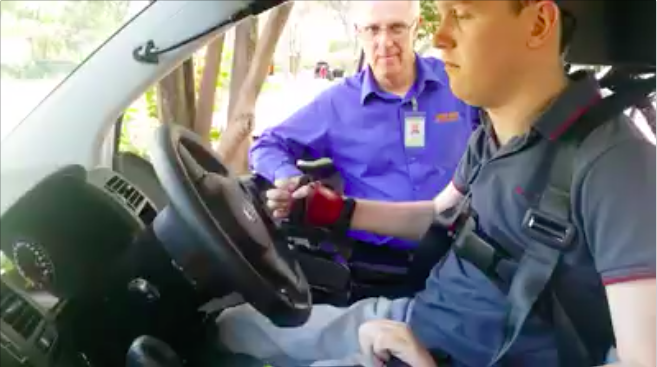 ---
The Thumb plunger accelerator.
What is it like to drive with?
Brad explains all about it in his video below. Click the image below to watch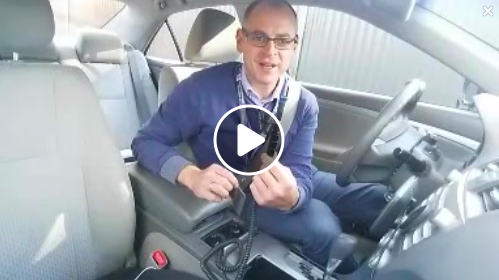 ---
Some interesting articles for you