The Williams OT monthly wrap.
October 2019 was a roller coaster of events and happenings for us here at Williams OT. Let us walk you through it…
OT Week 2019
First thing's first, it is National occupational therapy week. this whole week the occupational therapy world has been celebrating everything OT. And we have too.
In fact, we've been talking about a little (actually, it's pretty big) special announcement up on our Facebook page.
We present you with
Drivers with Disabilities Demo Day 2019!
It's coming up on December 3rd at our office, at 4 Deacon Avenue, Richmond, SA. We've got a bunch of vehicles for you to look at and maybe try. Also, our Driver Trained OTs, Specialised Trained Instructors and other industry specialists who will transform the way you think about driving with a disability.
Limited spots available so do register now by clicking the button below
---
Featured Vehicle Modification
We've got a new hand control for one of our clients. It's called an e-radial controller and we thank the team from Willshire Motortrimmers for installing it for us. Check out how to use this in the video below:
---
The Get Home Safe Found Women Against Road Toll High Tea
The Get Home Safe Foundation is very close to Brad Williams as director of Williams OT. I'm a current board member and actively involved in all of the road safety initiatives instigated by the foundation. Join us and our newest Ambassador Channel 7s Kelly Golding for a lovely High Tea and to raise awareness of the crucial role that women play in road safety.
The Get Home Safe Foundation Women Against Road Toll High Tea will be held this 17th November 2.30 pm at the Stamford Grand in Glenelg.
Tickets are $65 for non-members or $55 for Associate Members. Click here to get your tickets.
---
Drivers with a Disability: Driving is Important
Driving is freedom often taken for granted. Unfortunately, disability, injury or illness can sometimes affect your ability to drive.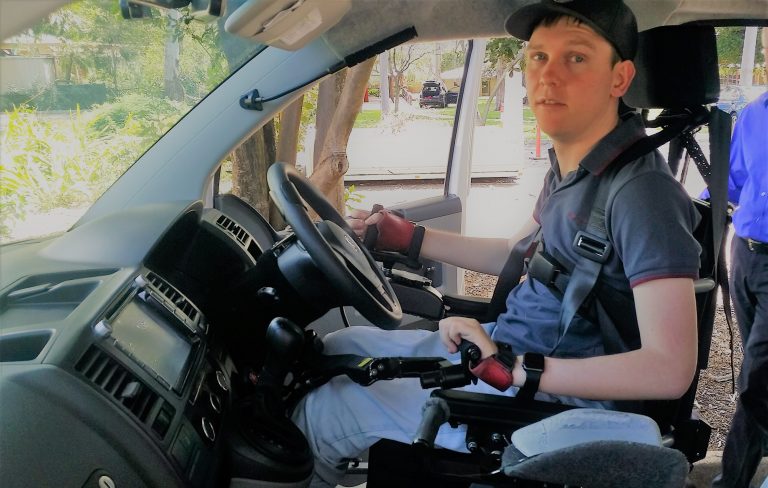 When it does, a driver trained occupational therapist (OT) can help you gain, maintain, or regain your independence.
A driver trained OT, through an assessment and rehabilitation focus can help build a person's ability to get to the shops independently, pick up the kids in safety, get to work and earn an income, and visit family and friends. Or maybe it is that you just need to get away from it all.
Click here to read more…
---
Staff member of the Month: Meet John
Hi, I'm John, originally from the UK, I came here 13 years ago and worked in construction as a Brickie then decided I needed a change. So a few years ago, I decided to become a driving instructor which led me to Williams OT. So here I am, looking forward to the challenge and getting to know you all!
---
What makes a specialised driving instructor?
Here at Williams OT, we get questions on what makes a specialised driving instructor and why is it important that our clients need a specialised driving instructor. So, I made a quick little video explaining a couple of key points since we get these questions all the time. Click below to watch the full video:
---
2019 National Assistive Conference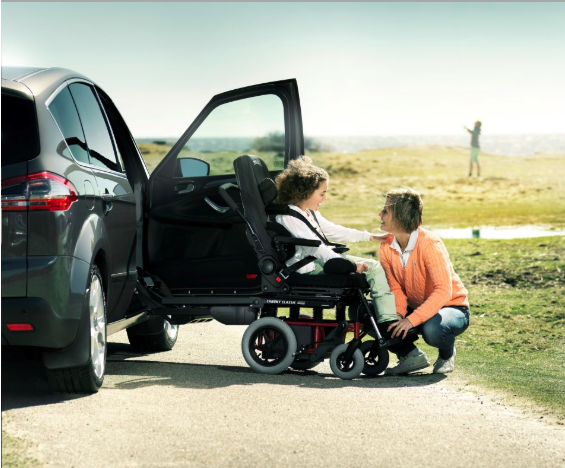 Don't miss out on this year's National Assistive Transport Conference. Get direct insight from an array of expert speakers – including Brad, who will be talking about NDIS funding, safety procedures, driving assessments, and the latest assistive technologies tailored driving solutions. You'll also get to liaise with industry professionals and trial the latest in mobility solutions! The conference will be held this coming November 28-29, 2019 at the RASV Centre, Melbourne Showgrounds. Don't miss this event! Click here to register now!
---
---
Disability, Ageing and Lifestyle Expo
We had so much fun! We met lots of fellow Occupational Therapists and potential clients and we had the chance to talk to them about their questions with regards to driving, and modified vehicles too.
I also posted a video about the Carony Seat Transfer System, if you haven't watched it, click below to watch the video.
---
Drivers with a Disability Demo Day 2019
It is being held on the International Day for People with Disabilities on December 3rd from 1-3 pm for two hours of conversations, observations, food and drink and learning new points of interest to assist more people with a disability to drive and gain access to the community.
Limited spots available so do register now by clicking the button below
---
Some interesting articles for you
---
PS: Don't forget to download our latest e-Book Williams OT Ultimate Guide to Maximising your NDIS Plan! Click the photo down below to download!