The Williams OT monthly wrap.
We LOVE being an OT!
September 2019 sure has given us lots of surprises and things to be grateful for. From being nominated for a HUGE award to getting our new Williams OT vehicle ? and of course, helping more and more clients to gain their independence through driving. It's a tough job but very fulfilling – and this is why we LOVE being an Occupational Therapist.
---
2019 Australian Allied Health Awards Night
All we can say is Wow! What a night! We didn't win any awards but being nominated and among the top 5 finalists in the country sure is an amazing feat. To see the list of finalists, click here.
We'd like to give a huge shout out to all the people who believed in us, our family, friends, clients, and partners – this award goes out to you. And of course, I am very proud of my Williams OT Team because you are the ones who made us where we are today. There is always next year, team! ?
We would also like to congratulate everyone who won in their respective categories and also Heidi Long of National Occupational Therapy for winning OT of the year award!
---
NEW Williams OT Vehicle
Remember we recently talked about getting another WilliamsOT Vehicle modified? Well, it's finally here and we've got a few modifications installed already! ?
Two of the modifications installed are the latest Fadiel Trigger Hand Control and the Fadiel Thumb Controller. These are super easy to use, in fact, I recently did a live demo on Facebook, driving around with these hand controls. Check out the videos below:
---
2019 National Assistive Conference
Don't miss out on this year's National Assistive Transport Conference. Get direct insight from an array of expert speakers – including Brad, who will be talking about NDIS funding, safety procedures, driving assessments, and the latest assistive technologies tailored driving solutions. You'll also get to liaise with industry professionals and trial the latest in mobility solutions! The conference will be held this coming November 28-29, 2019 at the RASV Centre, Melbourne Showgrounds. Don't miss this event! Click here to register now!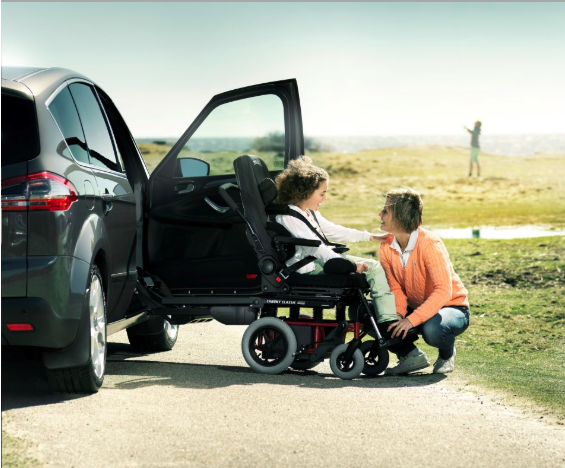 ---
Women Against Road Toll
The Get Home Safe Foundation will be having their annual Women Against Road Toll High Tea Event for 2019. Grab your Grandmothers, Mum's, Sisters and girlfriends for some "self-care" time by the seaside while supporting a wonderful cause.
Enjoy a glass of "bubbles" on arrival, and pass the afternoon away with music, silent auctions, and a very special guest speaker.
To reserve your ticket/s before they sell out, please contact info@gethomesafefoundation.org or visit https://gethomesafefoundation.org/
---
Staff member of the Month: Meet Martin
Hey everyone, meet Martin. He's one of our licensed Motor Driving Instructors here at Williams OT. If ever you have met him already, he's one of our jolliest staff here – just look at that smile! ?
Hi, I'm Martin, a licenced Motor Driving Instructor. Throughout my 15 years as an Instructor I have been involved in assisting OTs with their assessment of clients. I have also had clients of my own with various learning difficulties, which has challenged my own ability to not only teach but to relate to these people.
I have always admired the work of the OTs I have been involved with and have learned much from them.
It was my interest in and desire to be able to help clients with learning disabilities that prompted me to join the Williams OT team. Having run my own Driving School business for some years, often from the confines of my car, it is good once more to be a part of a truly great and happy team.
I trust my work will be of benefit to our clients and to the rest of the crew.
---
First and foremost, what are spinner knobs?
Spinner knobs, or steering aid or a brodie knob (as some other people call it), are by definition a knob that attaches to the steering wheel of an automobile or other vehicle or equipment with a steering wheel. You see them on forklifts all the time.
But nowadays, spinner knobs are not a one-size-fits-all type of vehicle modification. With the ever-growing technology, the use of spinner knobs differs from person to person depending on their need.
---
Some interesting articles for you
---
PS: Don't forget to download our latest e-Book Williams OT Ultimate Guide to Maximising your NDIS Plan! Click the photo down below to download!