May 2018 Highlights + More
Hi everyone! Can't believe that June is already here! But before that, we just want to share a quick introduction on the recent changes in the world of email marketing.
As some of you may know, the new General Data Protection Regulation (GDPR) comes into effect on the 25th of May 2018.
Even though we are an Australian based business with the majority of our clients are in Australia, we may have valued followers who read our blogs and newsletter who are EU citizens.
So for us to be compliant, we need to notify you of the data we hold on our email marketing system (MailChimp) and how it is used.
If you are or were a valued client, have signed up to our newsletter via our website or social channels, have completed an intervention with us or purchased any of our products, the personal data we may hold about you is as follows:
First Name

Last Name

Email Address

Telephone/Mobile Number

Business name (if applicable)
Here at Williams Occupational Therapy, we take your privacy very seriously and we use your personal data in email marketing such as to provide information on important information, newsletters, events, and offerings.
So, what you should do?
For details on how we use your data please see our updated Privacy Policy by clicking here.
---
Now, going back, let's take a look at the wonderful, and super busy month of May! From driving to New South Wales to help people with disabilities with their driving assessments, to our Mother's Day competition, and the Positive Futures Expo that we had attended – the month of May surely had us up in our toes! We also celebrated a couple of awareness days that are close to our heart – that is the Schizophrenia Week and World MS Day. Check out below to read more about it!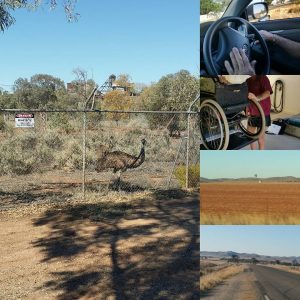 A couple of weeks ago, we went to Broken Hill and Silverton in New South Wales. Loved the scenery! But aside from that, we loved helping people with disabilities all over SA and NSW get their independence back!
We also had our Mother's Day competition this May. Dorothy Reynold won $450 voucher to use at Williams OT! Also, for those who have entered the competition, you get a FREE telephone call/consultation. Expect a call from us, anytime soon 😉
Click here to check out our 2018 Mother's Day competition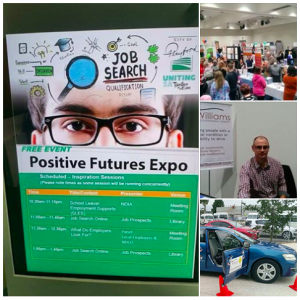 We've also been to the Positive Futures Expo at Playford Civic Centre! The energy was amazing! Lots of youth with disabilities looking for a specialised driving service. Love helping them out with their queries! Looking forward to helping more people with disabilities gain their confidence back!
---
May Featured Blog Post
With Schizophrenia week May 20 to 27, we thought that this was a great time to share with everyone the presentation that we had done recently for the SA country mental health OTs. I share this with you to assist you in your understanding, especially if you are a Mental Health OT or Mental Health allied health worker. Click here to read the blog and download our presentation.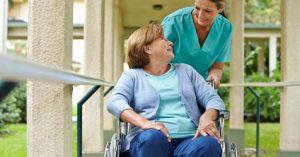 May 30th is world MS day. So we thought we would share a post we wrote back in 2016. It is a bit old now but the message is the same. SAFETY IS KEY! If your feet or endurance are impacting on safe driving, it might be time to look at it further. Click here to read our blog.
May Featured Vehicle Modification
We have assisted a man and determined if he had the capacity to return to riding his pride and joy following the amputation of his left foot. Do you have a client or a relative who might be interested in having some modifications to their bike too? Email us at admin@williamsot.com Click here to read the full story
May Client of the Month
Will a Mild Intellectual Disability, and Hereditary Spastic Paraparesis stop her from driving? We don't think so! admin@williamsot.com or call our hotline 0466 592 891
---
Upcoming Awareness Days/Weeks for the Month of June
International Men's Health Week June 12-18
Global Motor Neuron Disease Day June 21
---
Some interesting articles for you…
We have looked through the recent research and picked the best articles just for you. Some are specific to driving, some are specific to OT, and others are just a good read (Click to read the article)
---
---